COVID 19 has fast-tracked the urgent need to expand our curriculum to equip our students with digital skills that will empower and educate them by providing them with the tools they need to thrive in an ever-changing digital world and workplace.
We are partnering with Wificombat to provide skills to all students.
The course will cover how to design layouts for both mobile apps and web applications using Figma and other digital skills.
Webinar: 15 hours
Online Platform: Zoom
Lesson Notes
Assignments
Videos
Projects
Classes: 1 week Monday – Saturday
2pm- 5pm
N25,000
Your kids need a CORE l laptop (any brand) for the course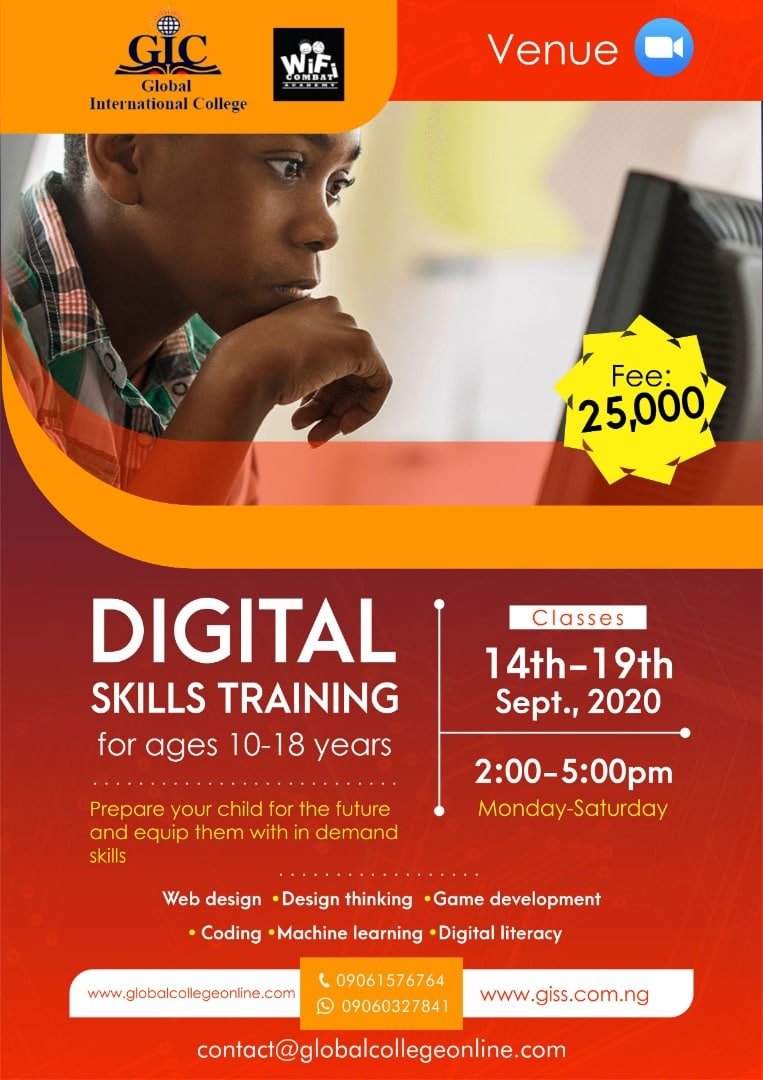 Become a Digital Native
Semicolon is a social enterprise training software engineers and Techpreneurs. Semicolon's core focus is to develop software engineers through a one-year intensive program that includes classroom learning, hands-on project experience, and internships. The course curriculum focuses on developing skills in design thinking, core software engineering skills, programming skills (Java, Python, HTML/CSS, JavaScript), data analysis in R, and business management.
Learn More
Become a Native