GLOBAL INTERNATIONAL SECONDARY & SIXTH FORM COLLEGE
We prepare future leaders by providing the bridge to top universities all over the world
WELCOME TO
GLOBAL INTERNATIONAL SECONDARY & SIXTH FORM COLLEGE
Global is internationally renowned as one of the most experienced schools in Nigeria. For the last eighteen years, we have nurtured well rounded responsible citizens developing them into academically, spiritually and socially outstanding leaders in our Lagos and Abuja schools. We expect our students to graduate from Global with outstanding…
University Placement Rate
GLOBAL SECONDARY SCHOOL AND COLLEGE NOW
ENROLLING STUDENTS FOR JANUARY 2021 – 2022
Thank you for your interest in Global International Secondary School and College.
We are enrolling Students for our January and September 2021 sessions in school and online
ADMISSION AND 2021 ENTRANCE EXAMS
We're delighted you're interested in joining our school.
Global Secondary School and College is admitting students all over the world interested in taking courses from Junior Secondary to Sixthform for January and September 2021/2022.
Kindly send an email to contact@giss.com.ng to book for entrance examinations
Global is internationally renowned as one of the most experienced schools in Nigeria. For the last 20 years, we have nurtured well rounded responsible citizens developing them into academically, spiritually and socially outstanding leaders in our Lagos and Abuja schools. We expect our students to graduate from Global with outstanding Leadership skills ready to meet the challenges of any university and beyond and become global transformation agents who will make a positive contribution to our Nigeria & the wider society We offer our Students and parents the following in a conducive, safe learning environment
VISION
To be a leading institution nurturing and empowering students to become self driven and well-rounded transformational leaders.
MISION
To provide high quality, innovative learning experiences built upon a Christian foundation in a technology-driven and safe environment
JUNIOR SECONDARY SCHOOL (JSS1 – JSS3)
The lower school prepares and encourages students to aim for high academic achievement. They sit for the checkpoint Cambridge International Board and the Basic Education Certificate Examination in Mathematics, English Language and Science. 
SENIOR SECONDARY SCHOOL (SS1 – SS3)
Students who have completed the lower school normally choose between 7 and 9 subjects at this level for years 10, 11 and 12. Students spend 2 -3 years preparing for these examinations which provide an internationally recognized school leaving qualification.
A'LEVEL PROGRAMME
A-Levels offer an enriched and focused mental challenge for anyone who studies them, allowing studious minds to flourish in the world of education. 
USA FOUNDATION PROGRAMME
Global Online is a fully accredited international school in partnership with Keystone High School USA providing courses leading to the U.S. High School Diploma which are acknowledged and accepted in universities and college all around the world. 
MEDICAL FOUNDATION PROGRAMME
The Medical Degree Foundation Programme is a one academic year full time course that offers students an alternative route to study medicine at the University of Debrecen in Hungary.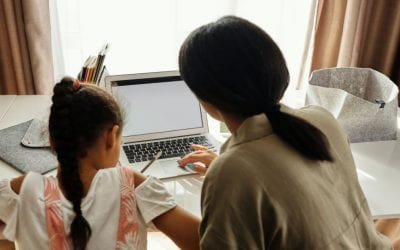 With the uncertainties caused by the Coronavirus and the now known possibility of remote teaching, it is expedient to note that the whole world has evolved by the novel, never before been experienced pandemic. Parents, as the first medium of socialization, have to rise to the task of being fully involved in and active in the...
read more